---
Reviews Requested
If you are already a JD Dyola Journals ❤™ owner or journaler

thank you for your support

! Please leave a review of the

journals

that you own on Amazon.com. Your unbiased review is deeply appreciated by us and extremely helpful to other journalers and potential buyers. So, please review each journal that you own on Amazon.com

, and accept our gratitude in advance.
---
CUSTOMER REVIEWS
Customer Reviews for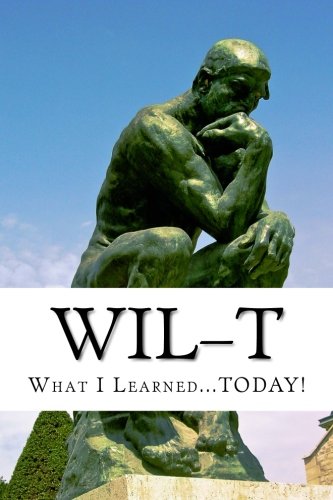 I received this book as a gift after meeting the author on Twitter. What a fantastic way to capture my thoughts for the day. I don't actually use this book everyday, but rather I have it on my night stand and before I go to bed I ask myself. What did I learn today? If I can come up with something worth remembering, I jot it down. I've only begun using it, but I can only imagine how useful it's going to be for me as a writer. I spend a lot of time thinking about my characters as well as myself, so sometimes I end up jotting down things I learned about my characters that day. Such a great tool for anyone who like me, likes to jot down everything and reference it later.
---
Customer Reviews for
5.0 out of 5 stars A great companion to any book your reading
A fantastic companion to have as you read through any book! This sits on the night stand next to me as I read and allows me to jot down my daily impressions about what it read. It's really helpful for writers who have a million fleeting thoughts while reading because it helps you remember to write them down but also helps you keep track of ideas or things that inspire you while you read.
5.0 out of 5 stars Great idea! Thank you very much for this beautiful …
Great idea! Thank you very much for this beautiful way of helping me write out my
daily blessings. It will no doubt help me in the future or in difficult moments, to
remember the good things that has happened to me in the past.
---
Customer Reviews for



Thank you J.D DYOLA for this complete daily life companion in form of a journal.
I simply admire the concept of writing out my daily thoughts and keeping record of my activities.
It does not only help me count my blessings, it also help me pour out my mind and worries before
the end of each day.
Keep up the good work!
---
"Growth requires freedom." —JD Dyola
© 2017 – 2018, JD Dyola. All rights reserved. | Thank you for your interest in JD Dyola Journals ❤™! | This site is only promotional. To preview or buy a JD Dyola book, go to the PREVIEWS tab, above, and click on that book's image or visit: amazon.com/author/JDDyola. Disclaimer: JD Dyola Journals ❤™ are merely motivational & informational. They contain JD Dyola's opinions, and are not designed to provide health, psychological, or any other type of therapy or guidance. Please consult a health professional for any issues that you may be facing. JD Dyola is not responsible for any consequences resulting from journaling or using the informational content on this site or in her journals. Have an amazing day!