Journaling Guidance & Motivation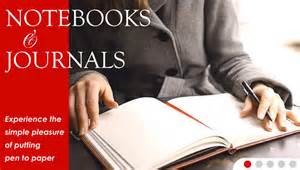 Welcome to JD Dyola Journals ❤
™
---
Motivation to Start Journaling
Do you need motivation to keep a journal? Have you tried journaling in the past and wish you could be more consistent with it? What exactly is journaling? Dictionary.com defines a journal as "a daily record, as of occurrences, experiences, or observations." So journal-ing describes the action.
What's so great about keeping a journal anyway? Whether you are a veteran or novice journaler, please read these 11 outstanding posts about keeping a journal that are sure to provide at least one or two new ideas and the motivation you're seeking.
Table of

Contents

Motivation!



---
MOTIVATION FROM The Benefits
Journaling can help you to keep track of your progress as you work toward your long and short-term life goals. It can remind you of things that you want to include in your schedule, and help to get frustrations out on paper (thereby improving your mood). There are so many benefits! Read the following posts for in-depth considerations about why you should keep a journal:
MOTIVATION from the MethodS

Tip: When you finish reading the following posts, take a minute to read through the comments and questions from folks who journal or want to start. Their input might spark an idea for a journaling method you'd like to try. For instance, at the end of one post below, someone asked about dual journaling. That's an interesting concept!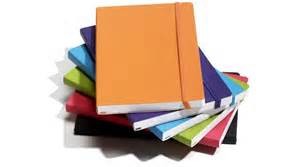 So don't be shy after reading the posts, if you're unclear about something leave a question or comment of your own. Most authors welcome new contributions to the discussion.
MOTIVATION FROM Prompts
You'll discover that the information in the 11 posts overlaps somewhat, since each covers the basics in addition to providing tips. For example, several articles do it all, they discuss: the benefits of journaling, varying methods, and supply prompts. Even so, each writer's expression is a little different, and reading them all can help you with some aspect of your journaling.
So are you motivated from what you've read so far? As Zig Ziglar used to say, "Motivation follows the action!" Why not grab your journal and get to journaling now, using one or more of the prompts you'll read next?

---
For more

Guidance & Motivation

,

please also visit the following:
Need Journaling Guidance? Here Are Great Tips From a Master Journaler―Jim Rohn
On March 24, 2016, I found Jim Rohn's How to Use a Journal on YouTube. Read more… 
Last update on September 10, 2017.

---
"Growth requires freedom." —JD Dyola
© 2017 – 2020, 2020 – 2023 JD Dyola. All rights reserved. | Thank you for your interest in JD Dyola Journals ❤™! | This site is only promotional. To preview or buy a JD Dyola book, go to the PREVIEWS tab, above, and click on that book's image or visit: amazon.com/author/JDDyola. Disclaimer: JD Dyola Journals ❤™ are merely motivational & informational. They contain JD Dyola's opinions, and are not designed to provide health, psychological, or any other type of therapy or guidance. Please consult a health professional for any issues that you may be facing. JD Dyola is not responsible for any consequences resulting from journaling or using the informational content on this site or in her journals. Have an amazing day!