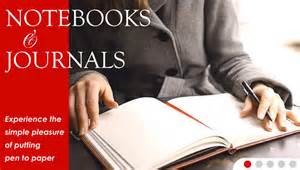 Welcome to JD Dyola Journals ❤
™
---
About Journaling
Hi folks, For those of you who are unfamiliar with the term, Dictionary.com defines a journal as "a daily record, as of occurrences, experiences, or observations." So journaling describes the action. What's so great about keeping a journal anyway?
Whether you are a veteran or novice journaler, please keep reading because I'm sharing 11 great posts about keeping a journal that I'm sure you'll love.
The Benefits
Journaling can help you to keep track of your progress as you work toward your long and short-term life goals. It can remind you of things that you want to include in your schedule, and help to get frustrations out on paper (thereby improving your mood).
There are so many benefits, which several writers have discussed the rewards of in more depth, as you will discover as you read the following posts:
8 Reasons Keeping a Journal Can Help You Reach Your Goals—http://bit.ly/19yK1il
10 Reasons to Keep a Daily Journal–http://bit.ly/2nUpz6O
26 Reasons Why I Keep a Journal (And Why You Should, Too)—http://huff.to/1fltbWJ
101 Reasons to Write a Journal—http://bit.ly/2mvgzI8
Methods of Journaling
How to Keep a Journal–http://bit.ly/1DffzKO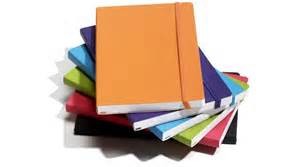 Serious Journal Writing—http://bit.ly/1TNTsBU
Keeping a Journal Can Change Your Life—http://bit.ly/1vzWYUf
Why is it Important to Write a Journal?—http://bit.ly/1nePILJ
Ideas & Prompts
20 Journaling Prompts—http://bit.ly/20i4m1L
Keeping a Writer's Journal: 21 Ideas to Keep You Writing—http://bit.ly/Mr3hFF
How to Become More Consistent In Your Daily Journaling—http://bit.ly/1EomhdD
Keep journaling! JD
 Updated last on September 6, 2017.

---
"Growth requires freedom." —JD Dyola
© 2016 – 2017, JD Dyola. Content is copyrighted, including book cover images. All rights reserved. This material may not be published, broadcast, rewritten, or redistributed. | Note: This site is informational and promotional only; so, you must leave https://www.jddyola.com to buy the journal(s) of your choice. To buy via Amazon.com click on images & links on the Previews page (or visit www.amazon.com/author/jddyola). Regarding any CreateSpace links on this site, Amazon.com is now redirecting CreateSpace eStore links directly to Amazon.com. In addition, many of our journals are in the process of being updated. So while we strive to keep our pages updated, please confirm the current journal cover and product details on the Amazon.com product page, or from wherever you plan to purchase your journal.‿➹⁀Thanks for visiting, supporting & journaling with JD Dyola Journals ❤™.‿➹⁀Have an amazing day!